Bloodtracking with the Gold-litter!
2015-05-24
« Tillbaka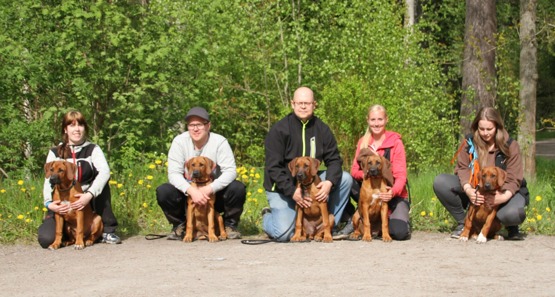 Today it was time to meet my GOLD-litter puppies and their owners again. Today's theme were bloodtracking and the puppies got to try it out. Some of them had done it a few times before with the owners but all did well. They all love the deerhoof and was easy to motivate!
Thank you for coming, we missed the three boys that were not here today and hope to see you next time! (Well, Seger now living in the US is excused from our playdates... But I hope to see him too again one day!)
Below are some mixed photos from our day!