Mira won a 1st prize with 171 points and a 3rd place at her Obediencedebute!
2016-01-12
« Tillbaka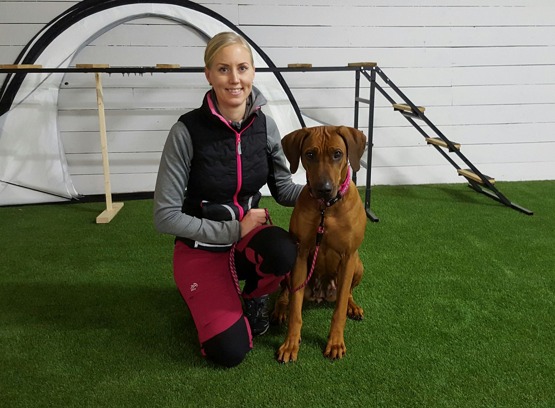 On Sunday morning me and Mira and the rest of the pack and family drove to Nykvarn outside of Stockholm to attend Mira's very first Obediencecompetition in class 1, held by Södertälje BK.
Because of the success with Koya at MyDog show I thought I would miss this competition. But I was very happy to be able to change group and compete in the morning before I had to take the train back to Gothenburg.
Mira did a very good job and I am very pleased with our first competition. A few small mistakes but nothing major so we scored points on everything.
Our final score was 171 points and the limit for a 1st prize is 160 points, so well over! This also took us all the way to a 3rd placement!
This truly was the best start of the day and I was happy to have Christoffer and Ellen there cheering for us! And we finished in time to get me and Koya back to Gothenburg in time for the BIS-finals!
We have a few busy but very successful days behind us, now we charge our batteries and soon you'll see us out there competing again! Until then I will just enjoy all the success my girls had this weekend!
Below are two videos from the competition and some photos. Enjoy!