The whole High-litter X-rayed clear!
2017-01-21
« Tillbaka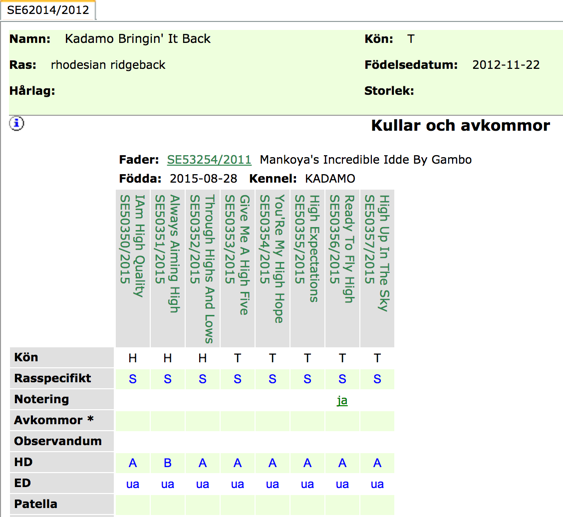 Finally Mira and Idde's puppies in the High-litter is now all X-rayed! I am so happy and proud to share these great results with you! Makes me hope that Mira's young puppies that we have here at home now will get the same excellent results when it is their turn to be X-rayed in a 1-1,5 years!
Conrgatulations to all the owners and of course to daddy Idde and his owner! So happy with this healthy, friendly, happy and gorgeous litter!