Maddox Best of Breed with CACIB third day at Sawo shows in Finland!
2022-08-21
« Tillbaka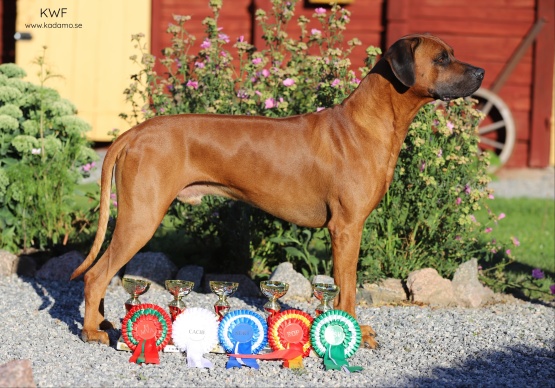 A late update from our last day at Sawo Show, International Show judged by Harri Lekhonen, Finland. Maddox won Openclass with EXC and CQ, Best male with CACIB! And he went all the way to Best of Breed!
Tiya EXC and second in Openclass with CQ but again no placement in Best Bitch. A little bit disapointed with Tiyas results but happy with Maddox so overall a good trip!
We had a nice stay in Finland with lots of quality time with my youngest daughters enjoying dogwalks, some swimming, camping, watching movies, walking around Helsinki and for the kids of coure the ferry ride was an adventure. Happy to be back home though!