Puppyplans for summer/fall 2018!
2018-03-28
« Tillbaka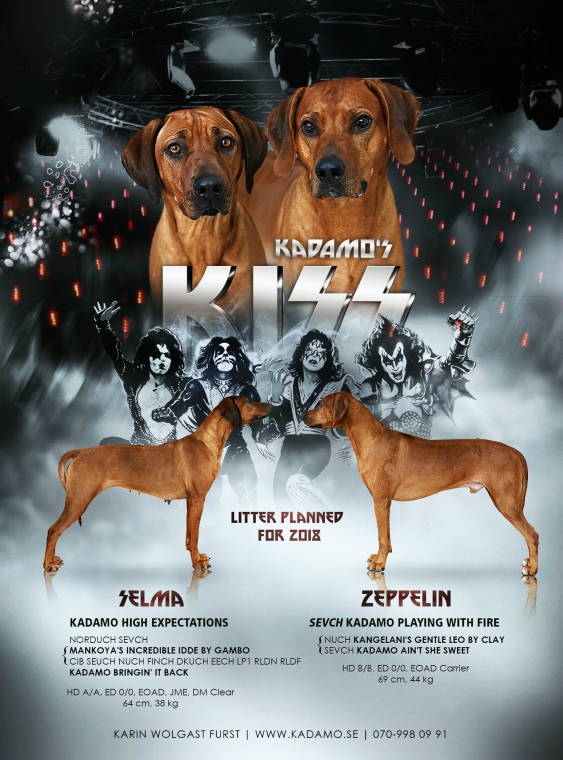 I am very happy to be able to present Kadamo's next planned litter in colaboration with Jeanette and Christian Halberg. For the very first time I am able to combine two dogs from my own breeding into one litter. Check out the Planned K-litter page for more information and pictures of the parents to be!
Mating is planned for July 2018, which means puppies born in September/October if all goes as planned. The puppies will be born and raised in Dalby, Skåne and not at my house in Enköping.