Zoie passed the aptitudetest in Bloodtracking!
2016-05-17
« Tillbaka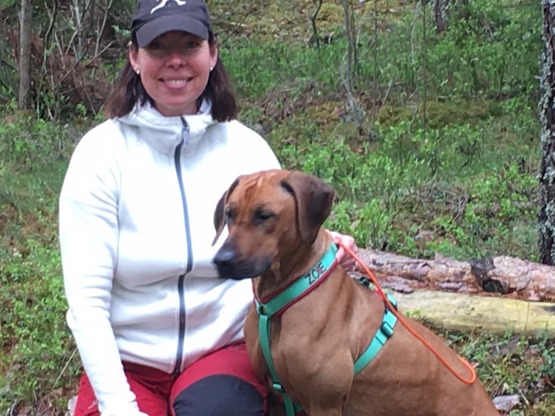 Kadamo All I See is Gold "Zoie" from the Gold-litter (Kayla x Idde) and her owner Hélène has been practising bloodtracking since she moved in a few months ago. And now it was time for her to do the aptitudetest which was not a problem for this talented young girl! She passed it in only 12 minutes!
Look forward to see how she gets on in openclass this year! Congratulations and well done Hélène!