Nose Work with Ellen and Anneli!
2023-03-28
« Tillbaka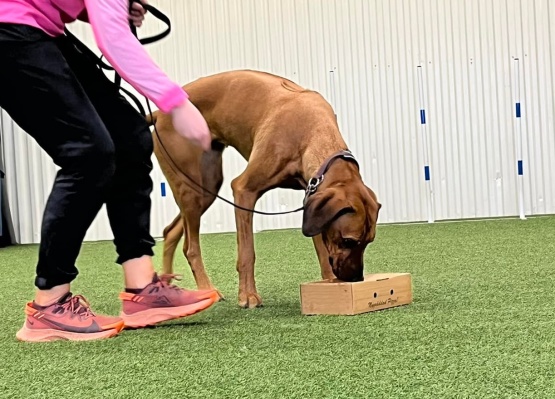 This past weekend Kadamo's own Nose Work stars Ellen and Anneli and their dog Saffran teached some younger Kadamo dogs about Nosework. They got to try different types of searches, both boxes and smell hidden in the environment.
Everyone was very happy and saticfied with the day, thank you Ellen and Anneli for arranging this! Some mixed photos from their day below!