I am happy to announce the second litter I have planned for 2021. Another full Kadamo-mating, with two of my own breedings.
I am very excited what this combination can bring! Read more under Planned N-litter and contact me at karin@kadamo.se if your are interested in a puppy.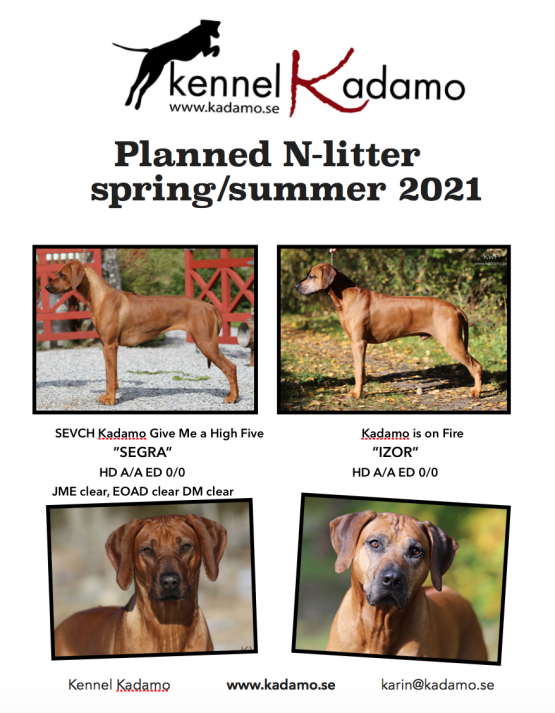 Läs hela inlägget »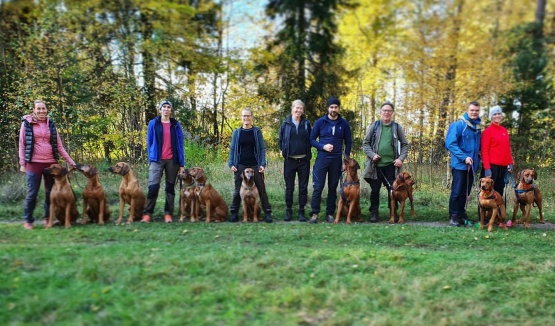 This weekend I met up with some owners and dogs for a nice long walk at Upplandsleden. We walked for a little bit over 12 km and had three nice hours in the beautiful fall weather.
Thank you for a nice day!
Läs hela inlägget »
In September parts of both the Jungle Book-litter and the Kiss-litter participated in BPH (Behaviour and personality description). I am very happy about the results of all the dogs. Overall steady dogs that can react when neccessary but also relax and let things go once it's been checked out. The J-litter is more open and playful which did not come as a surprise, those happy wild once!
Thank you to all of you for coming! Some pictures below of the boys from the Kiss-litter who was there.
Läs hela inlägget »
10 September Viltspårsträff P-kullen
26 September BPH O-kullen