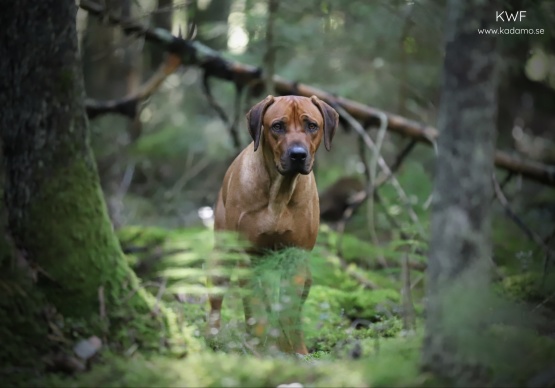 Yesterday Colin had his 4th Birthday so today it was time to bring the camera outside and get some new photos of him. I have to say that he has grown up a lot this last year, being a very calm and gentle boy, expect for playing in the woods, then he runs like lightning!
Läs hela inlägget »
This Sunday during our day at Kadamo Mästerskapen some of the dogs got to play together and Tiya doing what Tiya does, she was more up in the air than on the ground! Happy to recieve these photos from Lotta Tembert of Tiya and me.
Läs hela inlägget »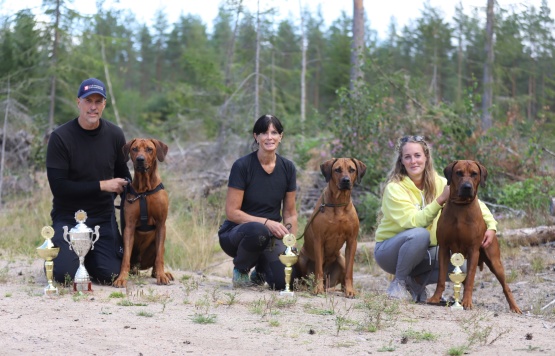 On Sunday it was time for the 10th Kadamo Mästerskapen in bloodtracking! So happy that I still have lovely people owning dogs from my litters who enjoy this day and continues to come and compete year after year, aswell as our younger dogs also coming to give the oldies a run for the money!
We had once again good luck with the weather, no rain, a bit windy but that did not stop the dogs from doing a great job.
All dogs but three recieved 1st prizes and if I remember correctly the top 5 with maximum points, so a struggle for the judges to pick their top three placements.

This year the top three placements went to:
#1 SEVCH Kadamo Go for It "Ivan" (It-litter, Mira x Boy)
#2 SEVCH Kadamo High Expectations "Selma" (High-litter, Mira x Idde)
#3 SEVCH Kadamo Always Aiming High "Django" (High-litter, Mira x Idde)

Congratulations everyone for great results and good job. Thank you to Acana/Tree of Pets and Agria for sponsoring with lovely prizes for everyone.
Some mixed photos from our day, photos taken by me and Lotta Tembert. Thank you Lotta for the photos!
Läs hela inlägget »
10 September Viltspårsträff P-kullen
26 September BPH O-kullen