HIGH-puppies Django and Bella at Puppyshow!
2016-02-18
« Tillbaka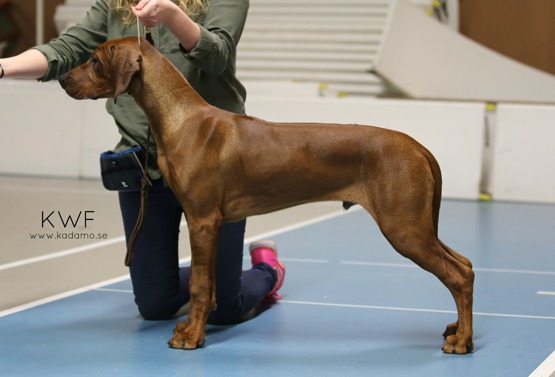 This past Saturday I went to Sollentuna Rackethall with two of my HIGH-litter puppies (Mira x Idde). It was the second time in the ring for Django (Kadamo Always Aiming High) and the first time for Bella (Kadamo You're My High Hope).
Django did very well even though he thinks playing is more fun than acctually running... He was placed as Best Male puppy with Honours Prize.
I showed Bella and we had not had the change to practise before the show. Despite this I think she did very well. The two siblings are so easy going and handled the whole thing so well! Very proud of them both!
Bella is overbuilt at the moment with her tall hindlegs and looks like a real puppy... so she finished 3rd Best Bitch puppy today but still with Honours prize.
Django finished as BOS puppy today and with more practise and growing these two youngsters will do great in the future!