Last obedienceclass with the K-litter!
2019-04-28
« Tillbaka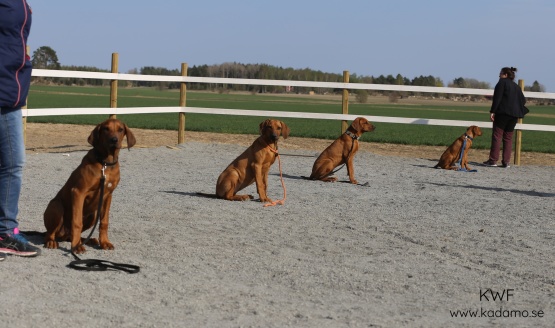 Today was the last Obedienceclass with my Kiss-litter, or five of them that has been doing the class. So extremely proud of them and their owners, they are not even 5 months old yet but still doing so well despite distractions that I think are tough for even older dogs.
Keep up the work, I think we have some future rallyobedience and obediencestars in this litter!
A couple of stacks of brothers Kadamo God of Thunder "Zeke" and Kadamo I Was Made for Loving' You "Ace" who is making their showdebute on Wednesday.