Tiya 2nd Best bitch at Int. Show in Högbo!
2021-09-19
« Tillbaka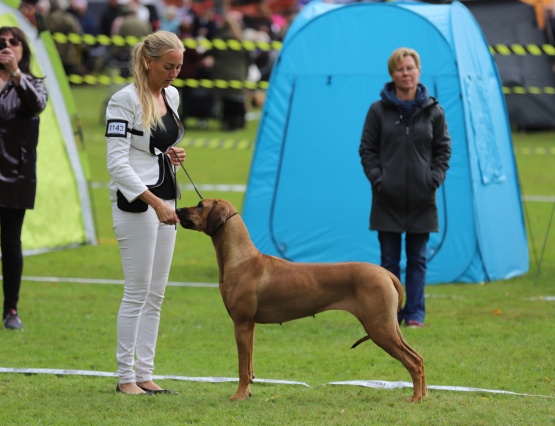 Yesterday I went to the International show in Högbo bruk to show Tiya and Maddox. Maddox won the intermediateclass with Exc and CQ but was unplaced in Best Male.
Kadamo God of Thunder "Zeke" from the Kiss-litter (Mira x Colin) received Exc and placed 4th in Openclass.
Tiya was placed as 2nd in openclass with Exc and CQ and went all the way to 2nd Best Bitch, with R-CAC and R-CACIB. Again so close the CAC we want, still very happy with her placement.