Maddox 2nd Best male at Nordic Show in Västerås!
2021-07-18
« Tillbaka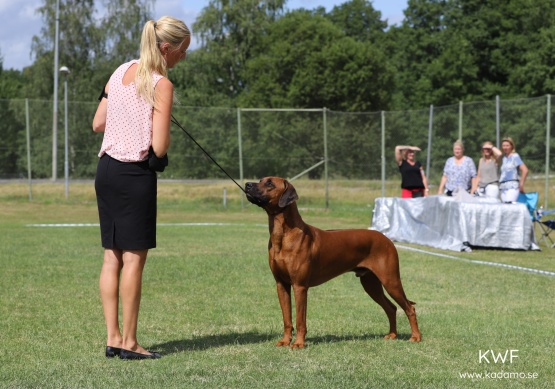 Today it was time for the very first dogshow since January 2020. In Sweden everything has been cancelled due to covid so this was our first time back. For Maddox this also meant his debute, since he was born right when covid started nad has not attended any dogshows before.
So first I showed him in intermediateclass which he nicely won with CQ. He went to compete in Best male where he went all the way to 2nd Best male with R-CAC and R-Nordic CAC. He was only beaten by his older halfbrother, who became a champion today.
After him it was time for Tiya in openclass where she recieved Excellent but was unfortunately not placed today.
They both ot very nice critiques from judge Bertil Lundgren, SWE.