Kadamo in Åre 2019!
2019-07-30
« Tillbaka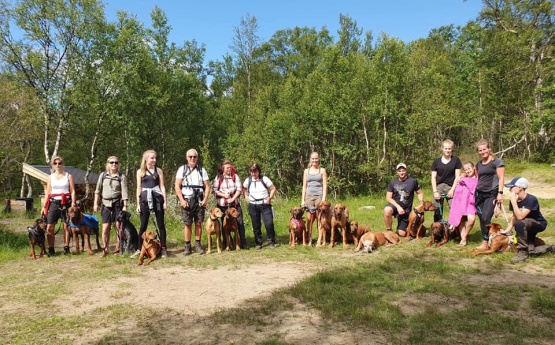 For the fourth year I invited my puppyfamilies and their dogs to join us for a few days hiking in the mountains in the north of Sweden. This year we went to Jämtland and Åre an stayed in two lovely houses. We were 18 people and 15 dogs enjoing three lovely days hiking.
We hiked to Blanktjärn (aprox 12 km), took the lift to the top of Åreskutan and hiked from Rundhögen towards Blåhammaren (aprox 10 km) . We did split up in groups and some went for longer hikes and some shorter.
For us this year we took it a bit easier. We had our three daughters with us (two that had to be carried) aswell as our grand old lady Moa 13 years old, and our youngster Tiya 7,5 months old. So they got to decide the pace and we took many stops, especially everywhere that there was water. All my dogs enjoy swimming so it was easy to get them to cool down, especially our third day when it was very sunny and warm.
So happy that we did this again, it is always so nice to be able to spend some extra time with all these lovely people and dogs. Thank you all for coming, hope to see all up somewhere up here in the north again next summer!