Colin 3rd Best Male in Västerås!
2018-04-28
« Tillbaka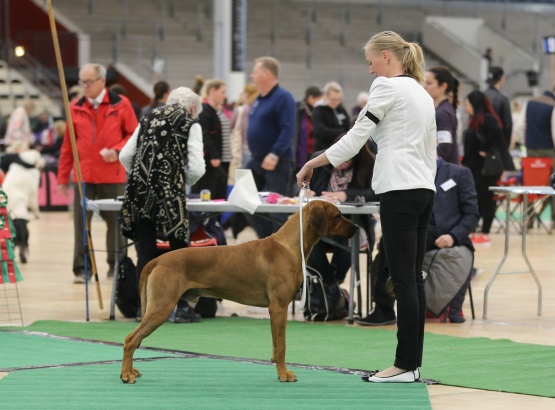 Today it was time for the first dogshow of the year. We had two juniors from the It-litter (Mira x Boy) making their debute. It was Kadamo It Is My Time "Kaiser" and he recieved VG. His sister Kadamo Brings It Back Again "Daisy" recieved Excellent. I showed Colin for the first time in intermediateclass which he won with CQ. In openclass NOJW-16 Kadamo I Am High Quality "Clinton" from the High-litter (Mira x Idde) recieved Excellent and placed 2nd with CQ. His halfbrother Kadamo Nothing But Gold "Argos" from the Gold-litter (Kayla x Idde) recieved Excellent too and placed 3rd in the class.
In Best Male Colin placed 3rd Best male with r-CAC. Thank you everyone for a nice day and for keeping an eye on my daughters aswell as getting these photos for me!