Aslan 4th Best male at Int. Show in Växjö!
2017-11-05
« Tillbaka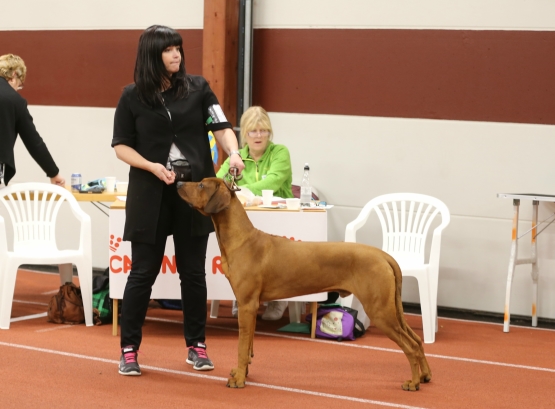 Kadamo In It to Win It "Aslan" from the It-litter (Mira x Boy) made his showdebute in juniorclass in great style! He won the class with EXC and CQ and went all the way to 4th Best male!
Big congratulations to owner and handler Anna!
His brother Kadamo I Did It Again "Gere" got VG and placed 4th in the class. I also showed Colin in juniorclass and he got his very first VG and finished 3rd.
NOJW-16 Kadamo I Am High Quality "Clinton" recieved EXC and placed 3rd in the Openclass.
Thank you for a great day around the ring and well done all!