Our Goldenboys showing off in Skåne!
2015-09-14
« Tillbaka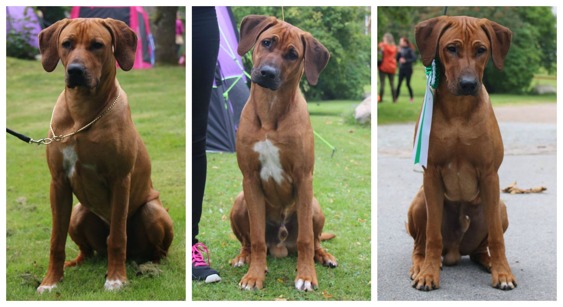 On Sunday three of the boys from my Gold-litter attented the Ridgeback Speciality Show in Röstånga in the south of Sweden. The boys did well with following results:

2nd Best Malepuppy: Kadamo Gold Rush "Tor"
3rd Best Malepuppy: Kadamo Gold Digger "Boba"
4th Best Malepuppy: Kadamo As Good As Gold "Lilleman"

Congrats to all three of you!
On Saturday Lilleman was also shown in Eslöv where he placed as 2nd Best Male puppy!