Midsummer in Småland
2015-06-23
« Tillbaka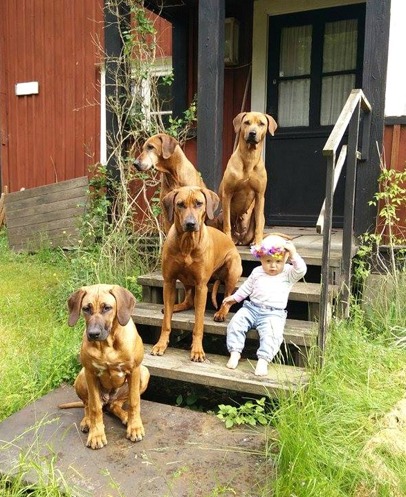 On Thursday afternoon me and my family drove to Målilla in Småland to spend the weekend at my grandmothers cottage. This is a very large farm that used to belong to my grandmother and her siblings, and as I child I spend a lot of time here growing up.
Now the farm is sold and we only have my grandmothers two cottages left to stay in but that is enough for us. Parts of the farm has since a few years back been transformed into a park where people can come and see moose (Målilla Älgpark).
So surrounding the cottage is enclosures with moose walking around! Not the sight I normally wake up to!
The dogs behaved very well around the animals and we enjoyed several walks around the park and up in the woods.
I just love being out in the woods, no sounds of cars, airplanes or anything out here in the country.
We visited my friend who owns the neighbourfarm where I spend a lot of time as a child taking care of the horses who lived there then. We also went for Midsummercelebrations were I used to go with my family when I was younger.
A great weekend despite the weather not really looking like summer... Some mixed photos from our weekend below!