Colin 3rd Best Male and Penny Best of Breed puppy at Int. Show Högbo!
2022-09-20
« Tillbaka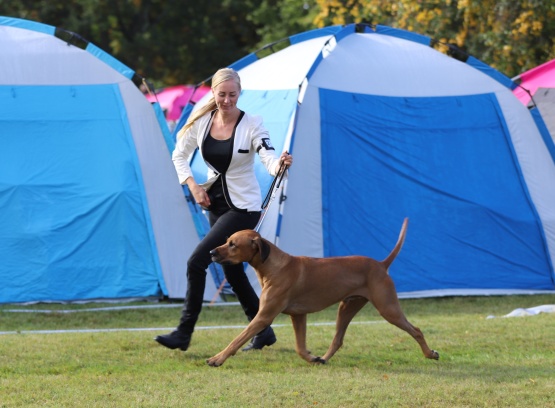 On Sunday it was time for the International Dogshow at Högbo bruk judged by Per Lundström. I got the honour to show Kadamo Force of Nature "Penny" from the Oasis-litter (Tiya x Maddox). She is now 7 months old and such a beautiful young girl. This was her second show ever and she finished Best of Breed puppy with excellent critique.
After her it was time for me to show her grandfather, my boy SEUCH NUCH FINCH SEVCH FIJW-17 NORDJW-17 HEJW-17 HEW-17 Amatonga's Golden Boy to Kadamo "Colin" in championclass. He has not been at a show for three years, due to both covid-19 and me showing Maddox to his championtitles. And what a comeback he did! He won the championclass and finished 3rd Best male with Reserv-CACIB! He also got wonderful critique and really enjoyed his time in the ring.