Kadamo Mästerskapen 2022!
2022-08-10
« Tillbaka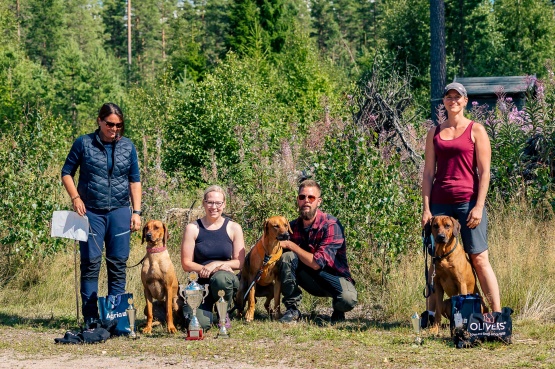 On Sunday it was time for the 12th year in a row with Kadamo Mästerskapen in bloodtracking. This was the first year that I was not able to attend since I was in Finland at the dogshows. But I had my very dear friend and puppybuyer Olle help out taking care of everyone aswell as Lotta taken lots of wonderful photos of all the dogs during the day.
This years winner was young boy Kadamo Juke "Nelson" from the Nissan-litter (Heera x Dexter) who stood as winner aswell as starting openclass for the second time ever. His sister Kadamo Stanza "Nova" finished at 2nd place and she also took her third 1st prize in openclass making her Swedish Bloodtracking Champion! On 3rd place we had SEVCH Kadamo Live Life Like Timon "Nacho" who will also compete in SRRS SM final in bloodtracking next week!
Congratulations to everyone who recieved 1st prizes and great job all dogs and owners. I am so proud to have so many really talented trackingdogs and great owners!

Once again thank you to our sponsors Agria and Olivers for very nice prizes and to Fredrik Boström at Älgripans Hundcenter for another great arrangement and collaboration.
Already looking forward to next year!