Maddox Best Male with CAC in Västerås!
2022-04-23
« Tillbaka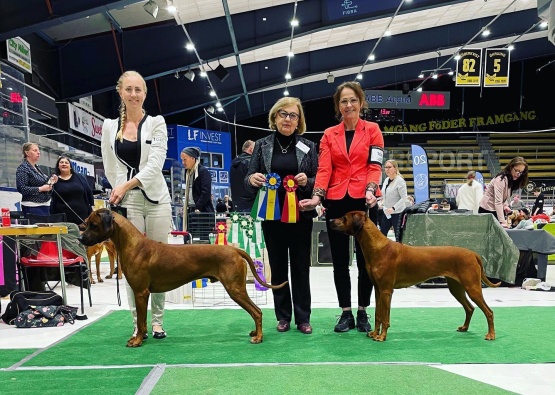 Today was our first dogshow of the year. I had Maddox and Hailey with me this time. I showed Maddox in openclass which he won with EXC and CQ. Kadamo God of Thunder "Zeke" placed 2nd in the class with VG.
Maddox went on to win Best male with his second CAC! Just one more to go now!
Little Hailey made her official showdebute in juniorclass almost 11 months old now. She started her first heat just a few days ago, so our baby is getting "big".
She behaved very well and recieved EXC and placed 3rd, very happy about that! The day ended with Maddox being Best Opposite sex and his sister was Best of Breed! Judging was Annika Ulltveit-Moe.