Kadamo Mästerskapen 2017!
2017-09-23
« Tillbaka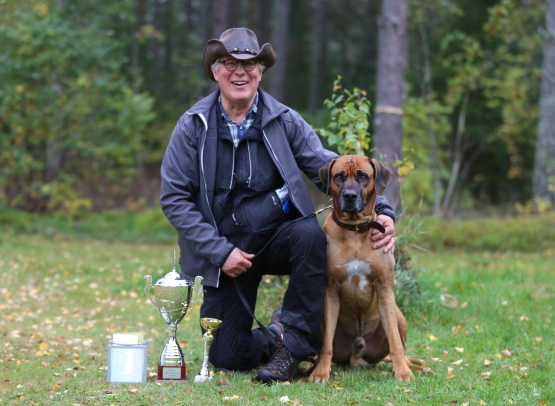 Today it was time for this years Kadamo Mästerskapen in Bloodtracking. We had a total of 13 dogs attending all in openclass. The judges was impressed with so many of them doing a very good job and gaining 1-st prizes! I think it was only 3 or 4 that didn't?
Winner this year was (for the third time) SEVCH SEUCH Kadamo Don't Mess with Texas "Charlie", 2nd place was SEVCH Kadamo Always Aiming High "Django" and 3rd place was SEVCH RLDN RLDF Kadamo You're the Boss "Bellman".
Huge congratulations to you all! Thank you all for coming and sharing this day with me in the woods! I hope to see even more of you attend next year!