I-litter Pregnancy & Puppy Diary
Mira's belly is starting to grow!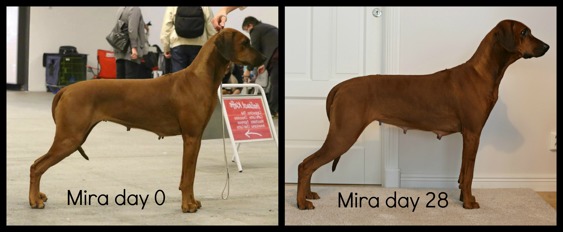 Mira is today on 28-30 of her pregnancy. Day 28 is counting from our last mating. She is starting to get a showing belly, hard to get it to show on this photo but it is more obvious in real life. Her tits are getting bigger and all she wants to do all day long is eat!
She is doing very well so far, still runs and plays and eat her food without hesitating. I will try to take new photos each week from now on so you can follow us and see how she continues to get bigger.