I-litter Pregnancy & Puppy Diary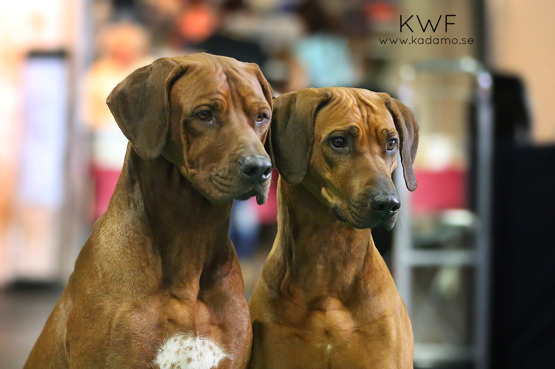 I am not sitting on the ferry travelling back home again from our three days in Riga. On Friday we arrived in Tallinn and drove to Riga. Late in the evening we met up with Boy and his handler who had been travelling for a very long time to get there from Moscow, Russia.
The dogs got to meet eachother and soon started to play and flirt. We got a short mating that evening bot no hanging (not stuck together).
We decided to call it a night and the next day I picked Boy up and took him with me to the woods and back to our hotel. Even Moa (Mira's mother) liked him and was happy with his company on our walk. During Satruday we did get a few more matings but not until the evening we got short hanging for a few minutes.
We met again earlier today before I had to start to drive to the ferry and another successful date. This time with a good hanging for about 12 minutes.
So Mira was mated on day 16, 17 and 18 in her heat, even though the best mating was the last dag
Now all we can do is wait... in about three weeks I will make an ultrasound and then we will know if these dates has been successful and if we can expect puppies in January!
Keep your fingers crossed for us!