P-litter Pregnancy & Puppy Diary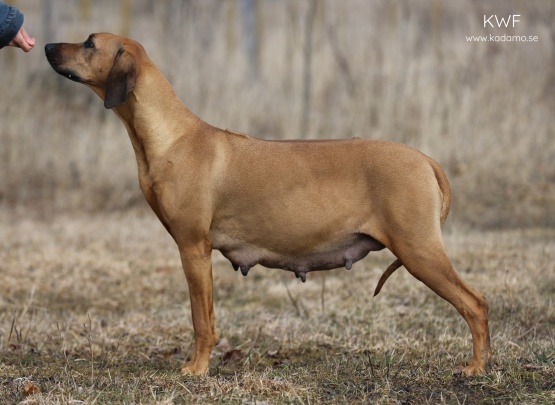 Tiya is tomorrow on day 49 which means seven full weeks has gone by and we only have two weeks left. This week will start to prepare her puppypool so she can get comfortable in it.
I have attached a comparison below of her belly at about the same day from this pregnancy aswell as her first pregnancy with the Oasis-litter. She has 15 puppies in her belly that time, so I really wonder how many she has now!
On Tuesday or Wednesday I will do and X-ray of her and hopefully will be able to count how many puppies she has in there. So more updates in a few days!