P-litter Pregnancy & Puppy Diary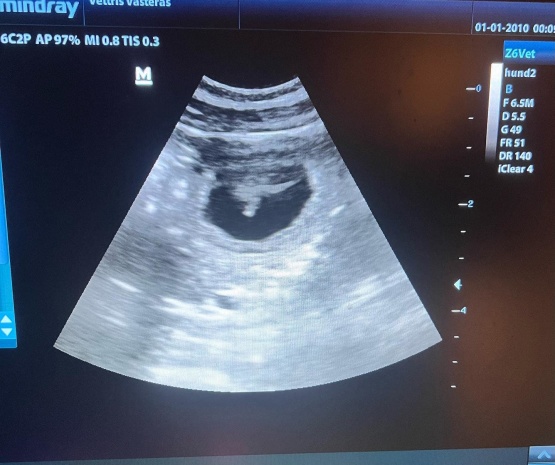 Today my curiosity took over and I made an ultrasound on Tiya. She is today on day 21 and I had first planned to wait a few more days but well, I just couldn't! But I am happy to say that I easily found a bunch of tiny puppies growing in her belly! Tiya did very well standing on the table during the ultrasound.
So great news for us! We will have puppies in about 6 weeks if everything continues to go well!