O-litter Pregnancy & Puppy Diary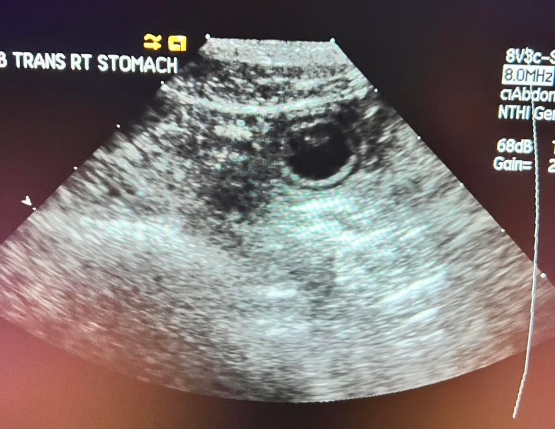 Today I could not wait any longer, so I did an ultrasound on Tiya at work. She is on day 23 from the first mating, which I think was maybe a day or so early. Still very happy that I was able to find these little bubbles and confirm the pregnancy and our future O-litter!
I did not try to count, they were small and very much on top of eachother so difficult to get them in the same frame and there for hard to know if I counted the same twice. But at least a saw several little black bubbles with a piece of white blob inside (aka puppy).
So now we have another 6 weeks to wait before we got to meet these little once. Puppies expected to be born around February 20th and ready to move to their new families around Easter in April.
Are you interested in this litter send me an email and tell me about yourself and what you have to offer.