K-litter Pregnancy & Puppy Diary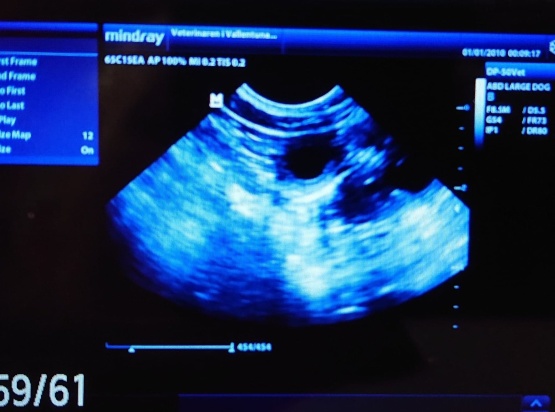 This past Monday I did an ultrasound on Mira and I am happy to say that she has puppies in her belly! It was difficult to see, so I will most likely do another ultrasound in a couple of weeks to see more. I am counting from the first mating but since they mated more days it could be that the tiny puppies are a couple of days younger than I count.
Mira is doing well and is as happy about food as she always is!
Läs hela inlägget »
Colin and Mira has been mated! We will now cross our fingers for puppies around the 9th of December. I will make an ultrasound in about three weeks to hopefully be able to confirm a pregnancy. So until then cross your fingers!
Are you interested to be on the waiting list for a puppy from this litter? Contact me at karin@kadamo.se.
Läs hela inlägget »