Kadamo A Million Dreams "Tosca"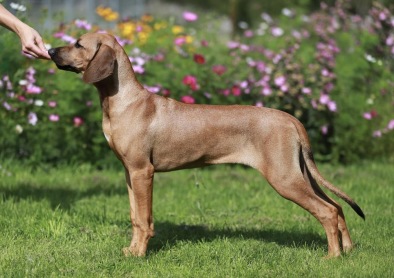 Tosca is our latest keeper in the kennel. She was born in my Pink-litter (15 puppies, all ridged). I have bred her mother Tiya and her grandmother Mira, and owned her great grandmother Moa. I also own her grandfather Colin so keeping her felt just right.
I look forward to get to know her and have lots of fun in different activites in the future. So far I am very happy with her easy going personality, brave, curious, kind and willing to work.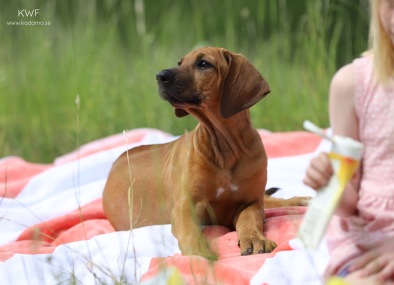 D.O.B: 2023-03-30
Sex: Bitch
Sire: VDH CH Club Elsa CH Shumbazino Fifth Star Arminius "Ari"
Dame: SEVCH Kadamo Comin' Home "Tiya"
Hips:
Elbows:
Weight: 30 kg
Height:
Dental status:
Health:
JME- Juvenile Myoclonic Epilepsy - N/N - clear through parents
DM - Degenerative Myelopathy - N/N (exon 2) - clear through parents
Hemophilia B (factor IX) - X/N)/X (N) - clear through parents
D-locus D1 (dilution) - N/N clear through parents
Bloodtracking:
Shows:
Rallyobedience:
Owner: Karin Wolgast Fürst, kennel Kadamo