I have started to make puppyplans for 2023 and if all goes as planned my beautiful girl SEVCH Kadamo Comin' home "Tiya" will have her second litter. She is the mother of my Oasis-litter born early 2022 which are developing very nicely.
Tiya is expected to come in heat around February 2023, which would mean puppies born around April/May and ready for delivery in June/July 2023. More info will comes once the future studdog is chosen.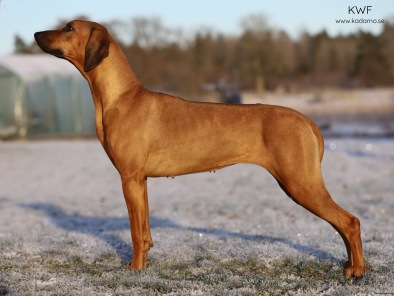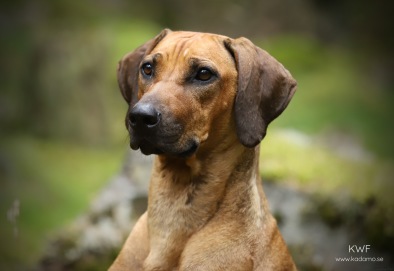 SEVCH Kadamo Comin' Home "Tiya"
Born: 2018-12-08
Sire: SEUCH NUCH FINCH SEVCH NORDJW-17 FINJW-17 NOJW-17 HEW-17 HEJW-17 Amatonga's Golden Boy to Kadamo "Colin"
Dame: CIB SEUCH NUCH FICH DKUCH EECH SEVCH RLDN RLDF LP1 Kadamo Bringin' It Back "Mira"
Hips: A/C
Elbows: 0/0
Weight: 43 kg
Height: 67 cm
Dental status: Fullset correct bite
Health:
JME- Juvenile Myoclonic Epilepsy - N/N - clear
DM - Degenerative Myelopathy - N/N (exon 2) - clear
Hemophilia B (factor IX) - X/N)/X (N) - clear
Hemophilia A (factor VIII) - X(N)/X (N) - clear
D-locus D1 (dilution) - N/N
B-locus (liver) bd: N/N, bc: N/N, bs: N/N
Bloodtracking: Swedish Bloodtracking Champion
Shows: CAC, CACIB, Best of Breed
Owner/Breeder: Karin Wolgast Fürst, kennel Kadamo

Tiya is the clown of the family. She takes every day with new energy and a positive attitude. She always comes flying and jumping like a kangaroo through the air to greet me. She loves to stand on her backlegs to give me hugs and kisses.
She loves to be near, sleep next to me on the couch or why not sit in my lap! She is lovely to work with. Excellent both in tracking and obedience. Positive attitude and a good amount of energy makes her easy to train. If Covid had not put a stop to competitions I am sure she would have had her first rallyobediencetitle by now.
She is a friendly girl, get a long with dogs and people. Can be shy with men but as soon as she has checked them out she asks for a backrub and buttscratch.

More photos on her own page.