I am very happy to announce the puppyplans for spring/summer 2021. Segra will have her second litter here at Kadamo, and this time she will get to date handsome and sweet Izor from my Fire-litter.
Segra is a sweet, happy and energetic girl. She is athletic and active and with her family she goes for runs, crosscountry skiing, trains obedience and bloodtracking. She is on the smaller scale in size but with a big personality. She is the mother to my Jungle Book-litter.
Dad to be is Izor who will be a first time dad. He is a fantastic familydog, caring for his two tiny owners and their parents to of course. Izor has not been a showdog but I am sure he would do great if given the opportunity. Unfortunately with all dogshows cancelled during 2020 because of Covid we have not been able to show him yet.

Segra is expected to come into heat in the spring around April, which means puppies around June ready to move in August 2021.

Segra's owners words about her:
En mycket positiv och glad hund. Otroligt familjär, kräver mycket närhet. Hon är alltid träningsvillig och lättlärd, tycker allt är roligt sålänge även vi visar glädje. Och sålänge det finns något ätbart. Hon fungerar jättebra med barn, har bott och umgåtts med barn i alla åldrar hela sitt liv; snäll och försiktig. Hundmöten fungerar bra, dock ganska dominant i sitt sätt. Hon vaktar en del på hemmaplan och det är JÄTTEMYCKET jakt i Segra. Vår erfarenhet är att hon är modig i alla situationer och backar aldrig. Stor skillnad i henne jämfört med de andra två vi har. Vi fick jobba massor och stenhårt med ensamträningen när hon var valp. Det var påfrestande men med envishet, tålamod och begränsat utrymme som utökades vartefter gick det bra och idag går det fint att lämna henne helt ensam, dock är hon sällan helt solo då hon har två "syskon". Hon är trygg och har lätt för att koppla av i de flesta situationer. Enligt oss en fantastisk hund som vi aldrig skulle vilja leva utan. Hon har inga skrupler i kroppen utan snor dock allt ätbart hon kan komma över. Hon är också lite tjurig när hon sover djupt och någon bufflig "syster" kommer och lägger sig för nära (=läs ovanpå). Har alltid varit frisk och inga tendenser till allergier. Hon dras med sårig örsnibbar under perioder på vintrarna, det är väl det enda.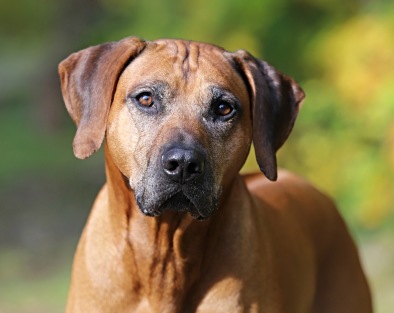 D.O.B: 2013-07-27
Sire: NUCH Kangelani's Gentle Leo Son of Clay
Dame: SEVCH Kadamo Ain't Shw Sweet
Height: 69 cm
Weight: 45 kg
Hips: A/A
Elbows: 0/0
Health: Fullset correct bite
Shows:
BPH: Yes
(No shows during 2020 because of COVID)
Owner: Jenny Enoksson and Peter Wilczek

More photos of Izor.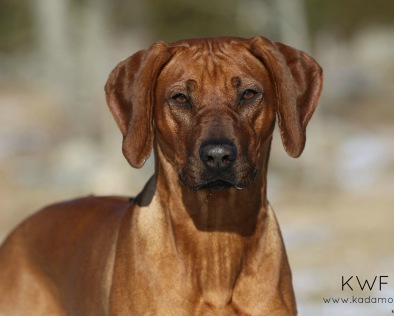 SEVCH Kadamo Give Me a High Five
SEGRA"
D.O.B: 2015-08-28
Sire: NORDUCH SEVCH Mankoyas Incredible Idde by Gambo
Dame: CIB SEUCH NUCH FINCH DKUCH EECH SEVCH RLDN RLDF LP1 Kadamo Bringin' It Back "Mira"
Height: 63 cm
Weight: 33 kg
Hips: A/A
Elbows: 0/0
Health:
EOAD: CLEAR trough parentege
JME: CLEAR trough parentege
DM: CLEAR trough parentege
Bloodtracking: Swedish Bloodtracking Champion
Shows:
Excellent, 1x CAC, 1x r-CAC, 1x r-CACIB
BPH: Yes
Owner: Mats Trollvad & Sara Johansson

More photos of Segra.